Martin Lengwiler
---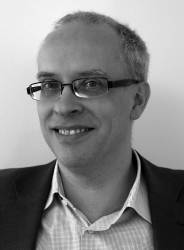 Martin Lengwiler is Professor for Modern History at the University of Basel.
He works and publishes in the fields of History of Knowledge, Modern European History, Welfare history and historical methodology. He has been member of the interdisciplinary research group "Historical and Interpretive Approaches to Standards, Quantification and Formal Representations" at the Historical Research Institute, University of California, Irvine (2001) and invited professor at the Ecole des Hautes Etudes en Sciences Sociales, Paris (2009). His recent publications include: Competing Globalizations. Controversies Between Private and Social Insurance at International Organisations (1900-1960), in: Robin Pearson (ed.). The Development of International Insurance, London: Pickering & Chattoo, 2010, p. 167-186; Competing Appeals: the Rise of Mixed Welfare Economies in Europe, 1850-1945, in: Geoffrey Clark et al. (eds.), The Appeal of Insurance, Toronto: Toronto University Press, 2010, p. 173-200; Konjunkturen und Krisen der Verwissenschaftlichung der Sozialpolitik im 20. Jahrhundert, in: Archiv für Sozialgeschichte 50 (2010), p. 47-68 (thematic issue on "Scientization of politics in the 20th century").
https://dg.philhist.unibas.ch/departement/personen/person-details/profil/person/lengwiler/
Beat Stüdli
---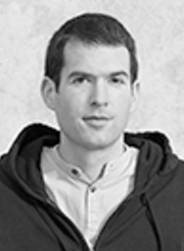 Beat Stüdli ist Assistent am Departement Geschichte der Universität Basel.
Er arbeitet an einer Dissertation über die "Versicherungspolitik während der Formationsphase des französischen Wohlfahrtsstaats (1900-1950)". Er absolvierte von 2012 bis 2014 einen Gastaufenthalt am Centre d'Etudes Européennes von SciencesPo Paris. Daneben forscht und veröffentlichte er zu Themen aus dem Bereich der Wirtschaftsgeschichte, der Versicherungswirtschaft und des Sozialstaats. Jüngere und aktuelle Projekte sind: Die Geschichte des Kantonalen Amts für Industrie, Gewerbe und Arbeit Baselland (Vergangenheit mit Zukunft, 2013), Industriekultur im Dreiland (Ausstellung Lörrach 2016), Geschichte der Mustermesse Basel (Beitrag zur Publikation für das Jubiläumsjahr 2016), wissenschaftliche Mitarbeit an der Webseite zum 100-Jahre-Jubiläum des Bundesamts für Sozialversicherungen (Geschichte der Sozialen Sicherheit). Aktuelle Publikation: Stüdli, Beat: Von der Aufsicht zur Nationalisierung. Beginn und Entwicklung der Versicherungsregulierung in Frankreich, 1900-1950, in: David, Thomas et al. (Hg.): Neue Beiträge zur Wirtschaftsgeschichte. Schweizerisches Jahrbuch für Wirtschafts- und Sozialgeschichte 30, 2015, S. 159-175.
https://dg.philhist.unibas.ch/departement/personen/person-details/profil/person/stuedli/